You have decided to start writing your memoir. Good for you. Memoir writing is great for several reasons. I recommend writing a memoir as a first step for every person who wants to write in any genre.
Louisa May Alcott's book Little Women is autobiographical. It is largely a re-telling of her own memories
But before you begin any significant writing, I suggest that you prepare a spot that you can call your writing space–your physical space–like your office. Even if your writing space is propped up in your bed, you probably need to at least do some de-cluttering to allow yourself to be the most productive
If you are like me, you can't do anything of any significance if you are mired down in the trappings of your own clutter.

The worst part of being arty is that being so requires an inordinate stash of stuff, and the more types of art that one does, the more he is in danger of allowing his life to become  a mass of clutter. The above is not my actual house, but it is about how my house looks at various times throughout the year. Ultimately, my own mess gets so very bad that I can't possibly continue to work until I put some things away. if I don't do that, I am in danger of experiencing another type of creative block.
. As I have said before, Fear causes creative stagnation, but so does clutter. I am a professional mess maker. and I can speak with authority on that topic. I can tell you all about the highs that I experience when I am in a creative mess-making phase, but I also can tell you about the serious and debilitating low that results when my clutter gets completely out of control.
I often liken my life to a sliding puzzle, but most of the time, I have 16 blocks where there should only be 15. When my house and my studio and my workspaces become too cluttered, I can't slide the puzzle pieces in any direction. My puzzle is jammed with too many puzzle pieces, and there is no way to solve that issue is to get rid of some of the stuff.
If you are like me in that regard, you will need to take as many days as you need to get yourself better organized before you attempt to move forward with any kind of creative rehabilitation, and that is what my Harvest Your Past Memoir Writing Program is. It is a program aimed toward Creative Healing, and that is what the Harvest Your Past program is all about. It is about Creative Healing.
Since we'll begin our creative rehabilitation with daily writing, you don't need to get your house spic 'n span before you begin. Unlike the space needed for painting, an orderly writing space can be very tine. Putting things off to totally clean your entire house can be a trap, too. Waiting until things are perfectly clean before you begin can be yet another reason not to move forward, But you might want to take ONLY a day or two to better prepare yourself for the journey that you are about to begin.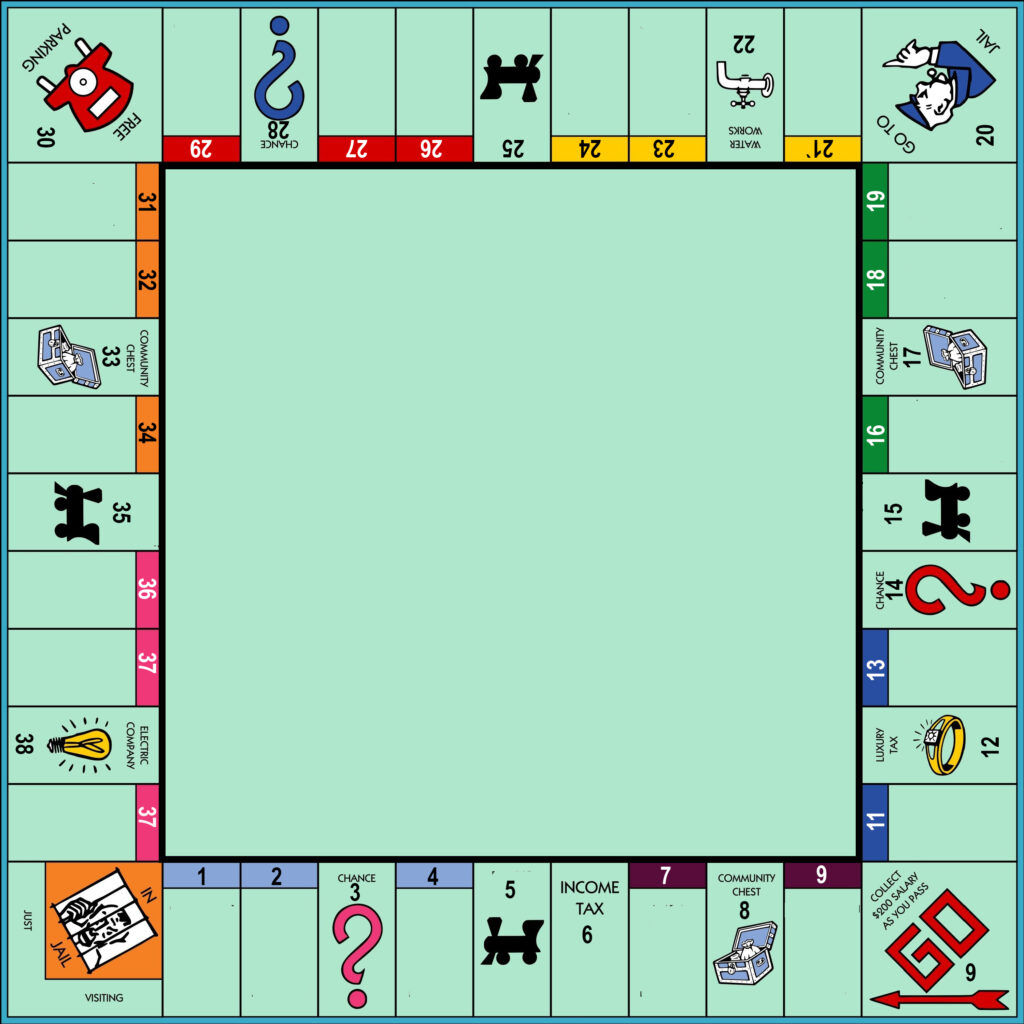 Copyright Credit: Parker Brothers
Before I launch my program nationwide, I'll have to invent my own game, my own game board,  and my own game pieces, but for now, The step-by-step challenges will move for you, as though you are working your way around a Monopoly board. I give absolute credit to Parker Brothers for having invented the real and miraculous game of Monopoly. I am only borrowing that concept for a while.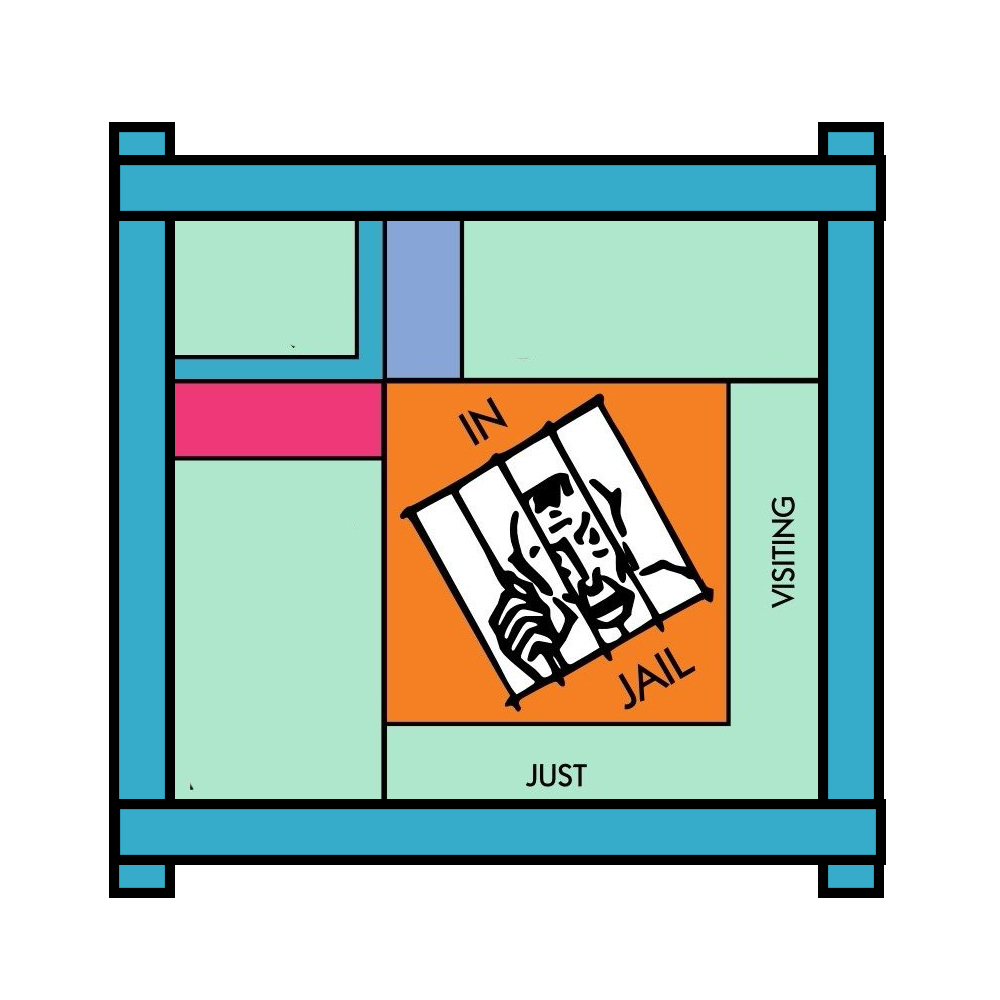 The days before you begin, you are still in Jail. So act quickly, and get yourself settled. The game is about to begin.
When you are ready, tap Go.