You Can't Build A Reputation On What You Are Going to Do
–  Henry Ford –
Procrastination is a beast, and I deal with it daily. Among other people, it feasts off of BlockedCreatives.
Procrastination may be a result of Fear or Perfectionism, or it might be caused by any number of emotional issue, but whatever other problems that it might entail, Procrastination Is always the Same Old Story, and the Ending of That Story Is That The Procrastinator Simply Doesn't Get Things Done.
I have found that making lists is my best antidote for Procrastination, and it works especially well if I continuously reward myself when I manage to follow through with each task. For instance, I have an impending installation date, and someone will be in my home/studio/office. Therefore, I MUST clean things up before the installers arrive. The installation date is this Thursday, and beginning tomorrow, on Monday, I'll force myself to clean one area daily until Thursday., And as a reward,  I'll allow myself to write after I complete each day's cleaning task
I've outlined the List of what I need to do before Thursday as follows: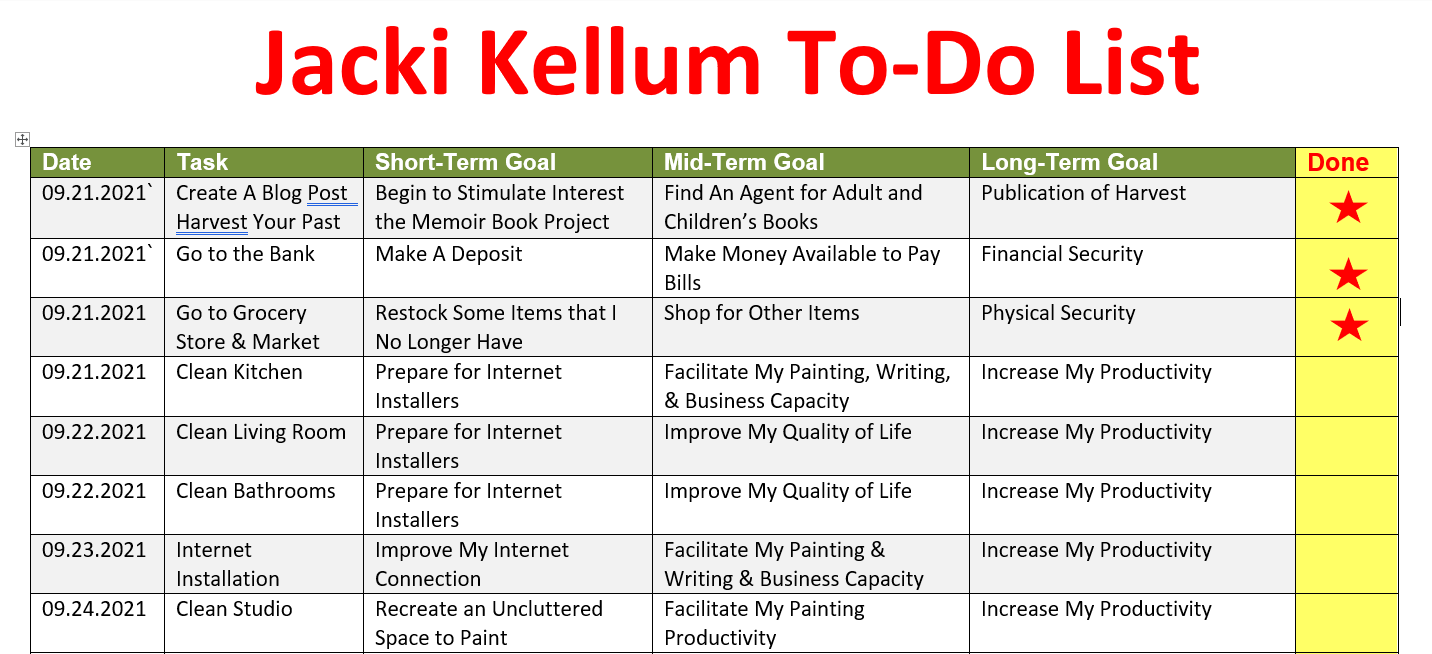 I have learned that I need repeated small rewards along the way and that the hope of a huge reward at the end of my goal doesn't sustain me. I prefer to set my work up in smaller bites.
How Do You eat A Cow? – One Bite at a Time – Anonymous

Mrs. Cow Down on the Farm – Jacki Kellum Illustration
And as we follow through, day to day, with creation of lists, we establish a good working habit.
Habit is habit and not to be flung out of the window by any man,
but coaxed downstairs a step at a time.
– Mark Twain –
I've read that if you do a thing for 30 days straight, you will have begun a new habit,
and I know from past experience that habits are hard to break.
Accountability plays a huge part in the 12 Steps programs, Weight Watchers, etc. Although I am in no program, I have created a table in Windows Word that I use to help me become more accountable for stick to my program of beating Procrastination. In another post, I tell you how to create in Microsoft Word  an Editable and Easy-to-Update To-Do List like the one where I've outlined my tasks for this week. Notice on that chart that after each task that I MUST do, i have created a space to list my Reward. My Reward for each small task is that I'll = allow myself to do something that I LIKE to do, after I complete the task about which I have been procrastinating. For instance, I HATE to clean house, but I like to write Memoir and Blog Posts. I especially like writing when I have a specific project that is driving me, and I am currently writing feverishly to finish my How to Write A Memoir Book: Harvest Your Past
Nothing is particularly hard if you divide it into small jobs.
– Henry Ford – 1863
I have created another To-Do List of my Long-Term Goals.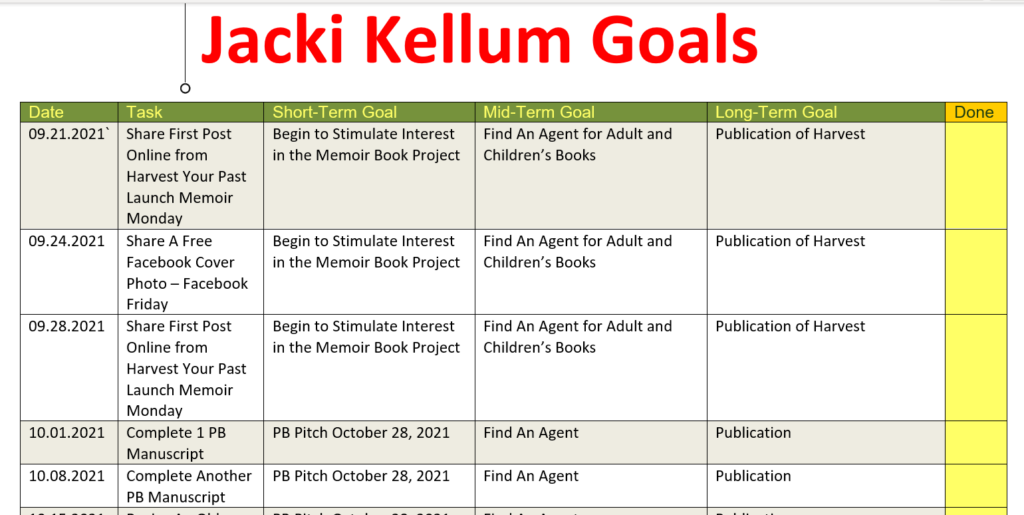 Of course, one of my Long-Term Goals is to get my book, Harvest Your Past: Write Memoir, published, and when that happens, I'll be over the moon,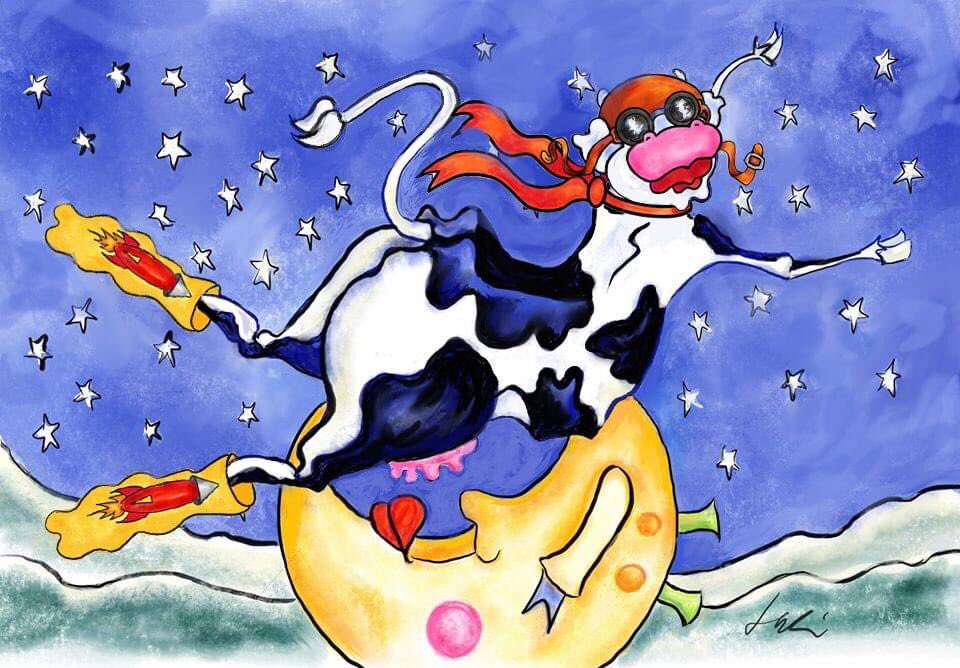 But My Daily To-Do List is how I'll manage that goal bit-by-bit, and it is also my greatest weapon against Procrastination.